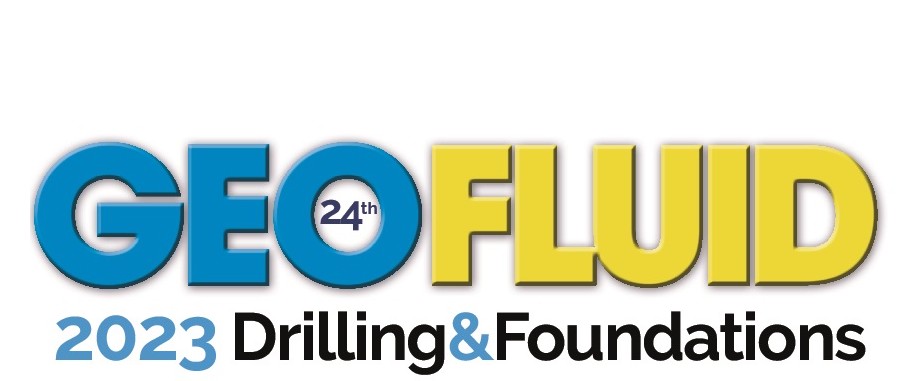 Geofluid, the international event for drilling and foundations, is growing further
From September 13 to 16, 2023, Piacenza will host the main event that attracts professionals from sectors related to drilling and transport of underground fluids, geotechnics, and construction of large works (tunneling and special foundations).
This year's edition marks a major upswing both on the exhibition front and on the attendance of visitors who are registering at www.geofluid.it (coming from more than 60 foreign countries)
Lots of thematic novelties and a vast review of technological innovations will enhance Geofluid 2023 by positioning it as Europe's leading event in the field of geotechnics and underground fluid capture.
The introduction of a focus on soil remediation has allowed for further expansion of the indoor exhibition area, while the accession of new companies with construction equipment and technologies for the construction site has expanded the historic outdoor area, which is presented in all its colorful appeal.
The most important international trade fair for the drilling & foundations sector finds new incentives from the precise moment in history related to the recovery. In the European Union's 2021-2027 budget, a large part of the European Regional Development Fund's (ERDF) resources, amounting to billions of euros, will be channelled into renewable energies, decarbonisation and energy efficiency.

The funds are structured in line with the European Green Deal. The planned interventions are aimed at investment and research programmes for renewable energy sources, initiatives to combat hydrogeological instability, efficient water use, and the improvement of inland water quality.
The Plan devotes considerable resources to land safety, understood as the mitigation of hydrogeological risks (with prevention and restoration measures), the elimination of water and soil pollution, and the availability of water resources such as primary infrastructure and purification.
The theme of water and new energies is the dominant feature of the next Geofluid. It remains quite clear that the decisive impulse will come from EU funds to ensure construction sites on both large-scale works and punctual interventions, and to make a greater impact on the issues of environmental protection, hydrogeological instability and alternative sources.
Geothermal energy, underground construction sites 4.0, new trenchless technologies, dewatering and groundwater, energy transition, the sustainable exploitation of sources and geoengineering, new materials for transporting fluids, digitisation of processes and machinery for the construction of new infrastructures linked to utilities with particular reference to the water crisis are the themes that will underpin the exhibition part of Geofluid 2023.
The 2021 edition was a success with the specialised public coming from over 50 foreign countries. The survey conducted by Piacenza Expo on 1000 trade visitors showed that 96.5% found Geofluid fulfilling and useful for their profession. 59% visited Geofluid to find out about equipment, technologies and services useful for planned works while the motivation for visiting that prompted 26% of the operators interviewed was to make a decision on new purchases in machinery and plants. The rate of topicality and proximity to the market was confirmed by presence of 30% of new visitors.
Also not to be forgotten is the after-show with a part of Italy to discover for good food and history hidden in the monuments and architecture of the down town. Thanks to the end-of-summer season, the trade fair experience will be completed with a welcoming and evocative landscape.
GEOFLUID
International exhibition & conference of technology and equipment for prospecting, extracting and conveying
underground fluids
13-16 September 2023 www.geofluid.it – Piacenza Exhibition Centre – Italy
Organising Secretariat: Piacenza Expo tel. +39 0523602711 email: geofluid@piacenzaexpo.it
Visitor preregistration at: https://www.geofluid.it/app/form_pdf.jsp?IdS=1444&vis_menu=1